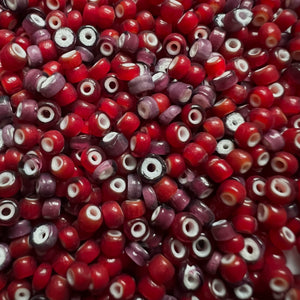 The coveted white-heart reds. They have two colours mixed together to create an A/B finish. 

Weight: 10g
Quantity Discount

50g → 10% off with code 10OFFBEADS
100g → 20% off with code 20OFFBEADS
150g → 30% off with code 30OFFBEADS
Combine as many bead colours as you'd like! Enter applicable code at checkout.